The "vaccine" of your skin and the shield for your skin in the summertime.
For many, the best part of summer is tanned skin. The sunlight penetrates the skin and stimulates the production of melanin, giving a bronze attractive color.
But to protect our skin from the action of free radicals that are activated by sunlight, we have a valuable ally, vitamin C, the most powerful antioxidant that comes first when it comes to safety and prevention.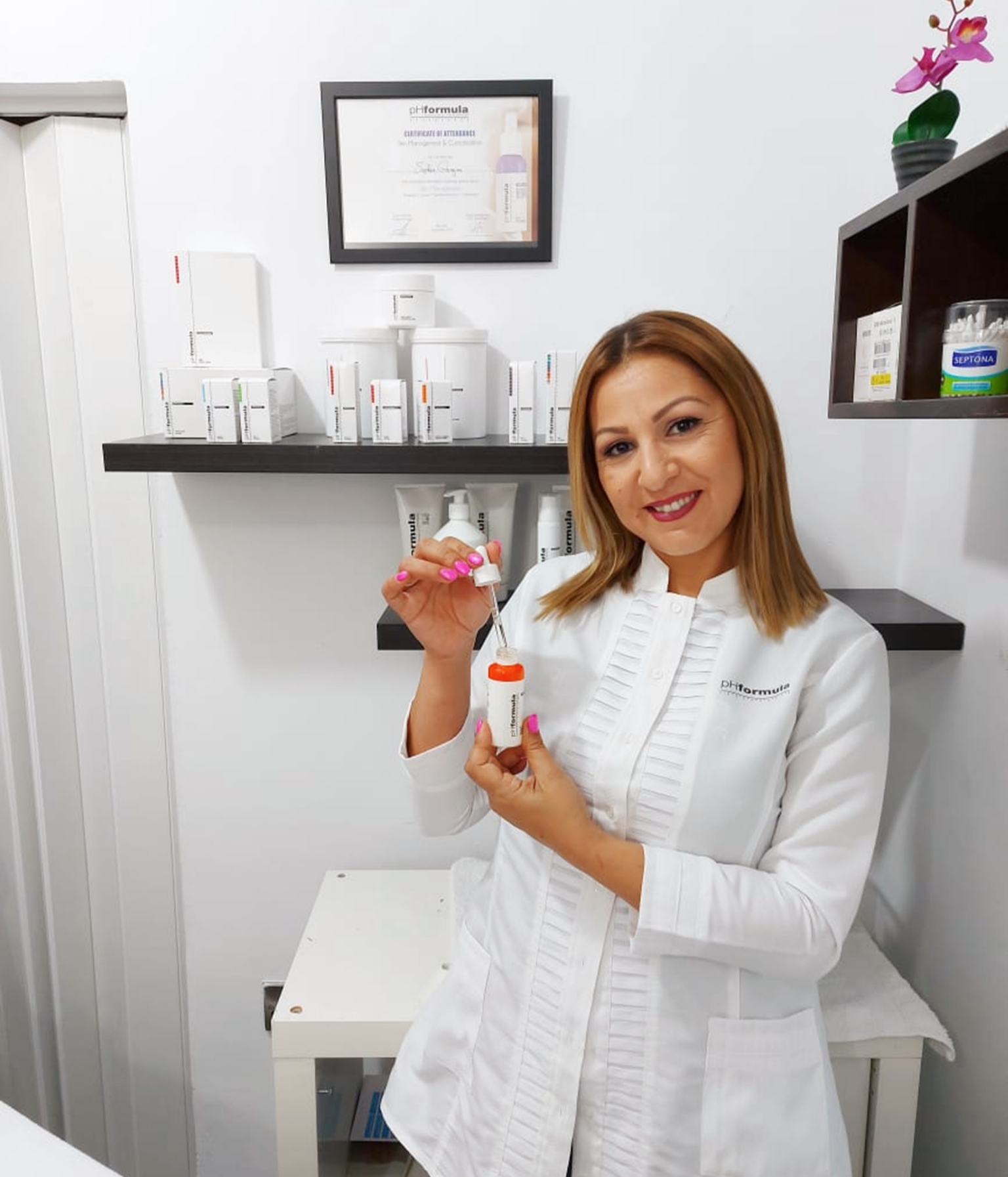 The beautician, Sofia Georgiou explains why vitamin C is a miraculous ingredient in our cosmetics that will make our skin glow!
Vitamin C has rich beneficial properties, it is like an antidote for any skin problem.
The problem with vitamin C is that, although it is normally present in the skin, it cannot be easily stored. The most effective method for its replenishment is to receive it superficially with special aesthetic treatments and with our daily skin care in the form of serum, cream and mask.
In the pHformula laboratories, scientists have created products with a stable form of vitamin C in high concentration, combining it with moisturizing and anti-inflammatory ingredients, to prevent the adverse effects of free radicals on the DNA of skin cells.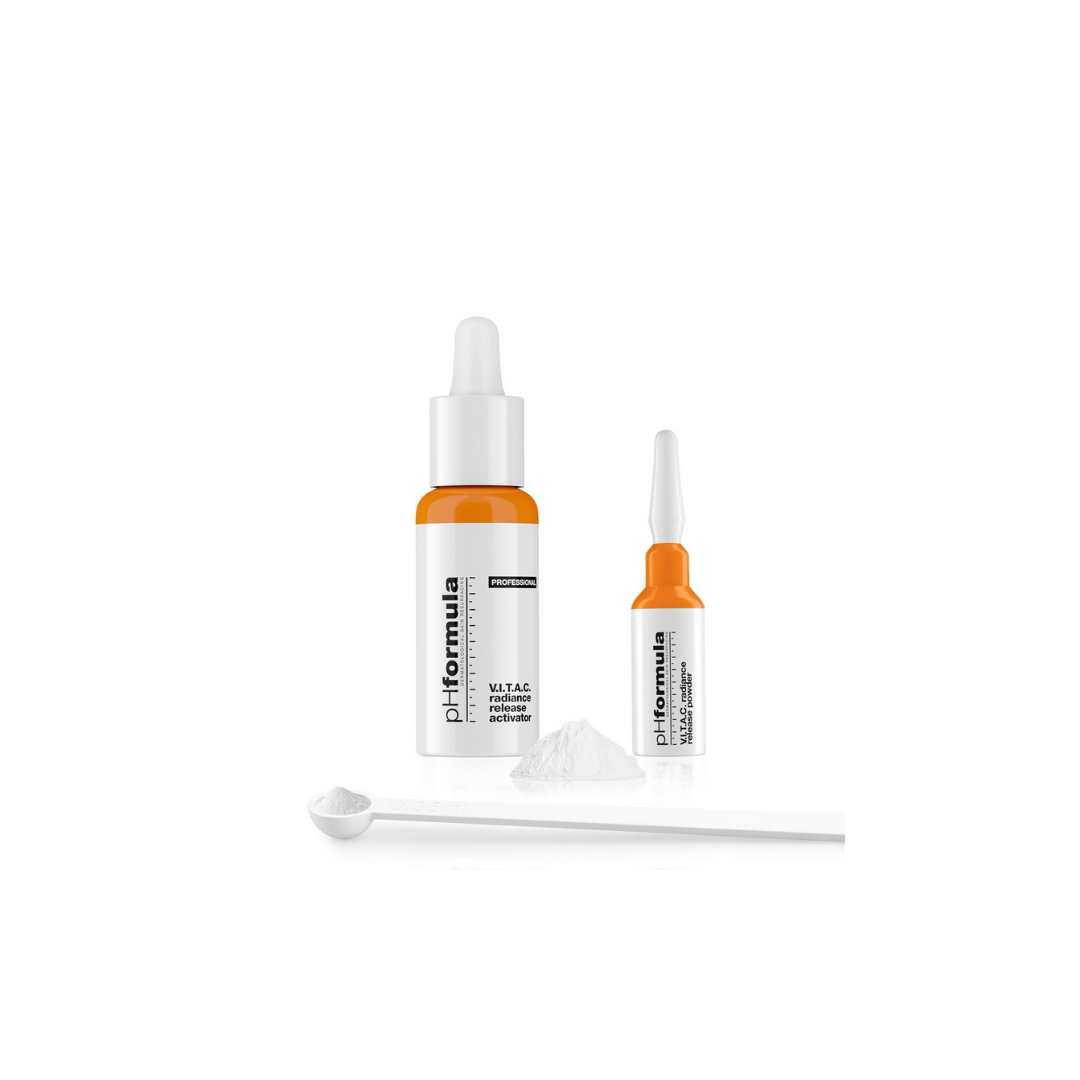 Especially during the summer, we recommend the professional treatmentVita C Radiance Release  of pHformula. It is an advanced reconstruction system, which treats the early signs of any skin damage and is the ideal treatment to prevent possible damage from sun exposure.
What does vitamin C offer to the skin and via what products?
# 1. It strengthens the skin barrier by creating a "wall" of protection, a protective barrier against free radicals
# 2. It helps retain water in the skin, preventing transdermal loss
Vitamin C is an excellent moisturizing agent as it has the ability to bind moisture and retain it much longer, thus prolonging skin hydration.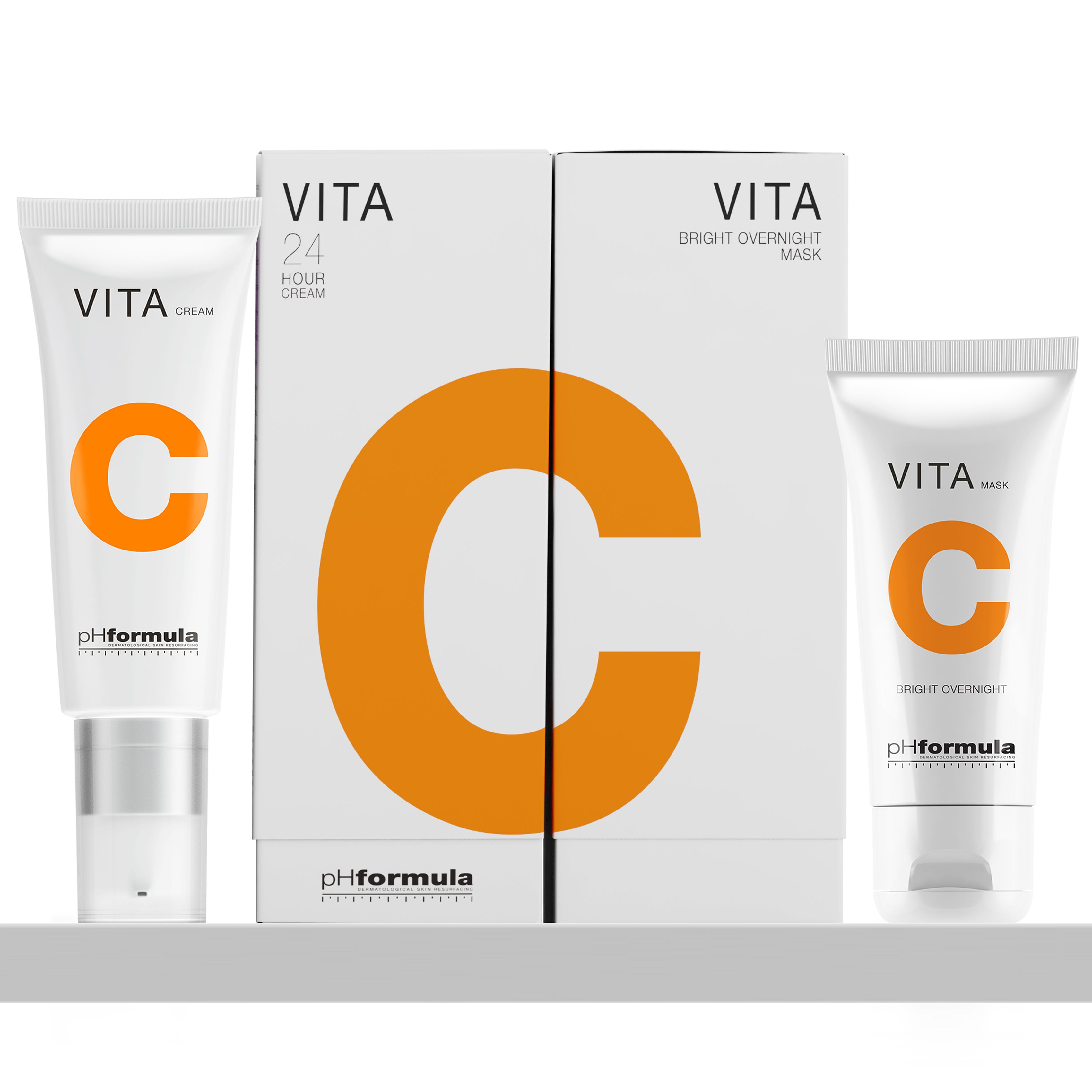 My favorite moisturizing product especially for the summer months is a cream with high concentration of vitamin C the pHformula Vita C 24h Cream. It contains magnesium phosphate ascorbic acid that actively contributes to the superior anti-aging of the skin and a 24-hour moisturizing complex consisting of an active blend of natural moisturizing agents to provide immediate and intensive hydration and protection to the skin.
# 3. Increases collagen and reduces wrinkles
Vitamin C stimulates the natural process of collagen and elastin production while keeping the skin youthful and firm.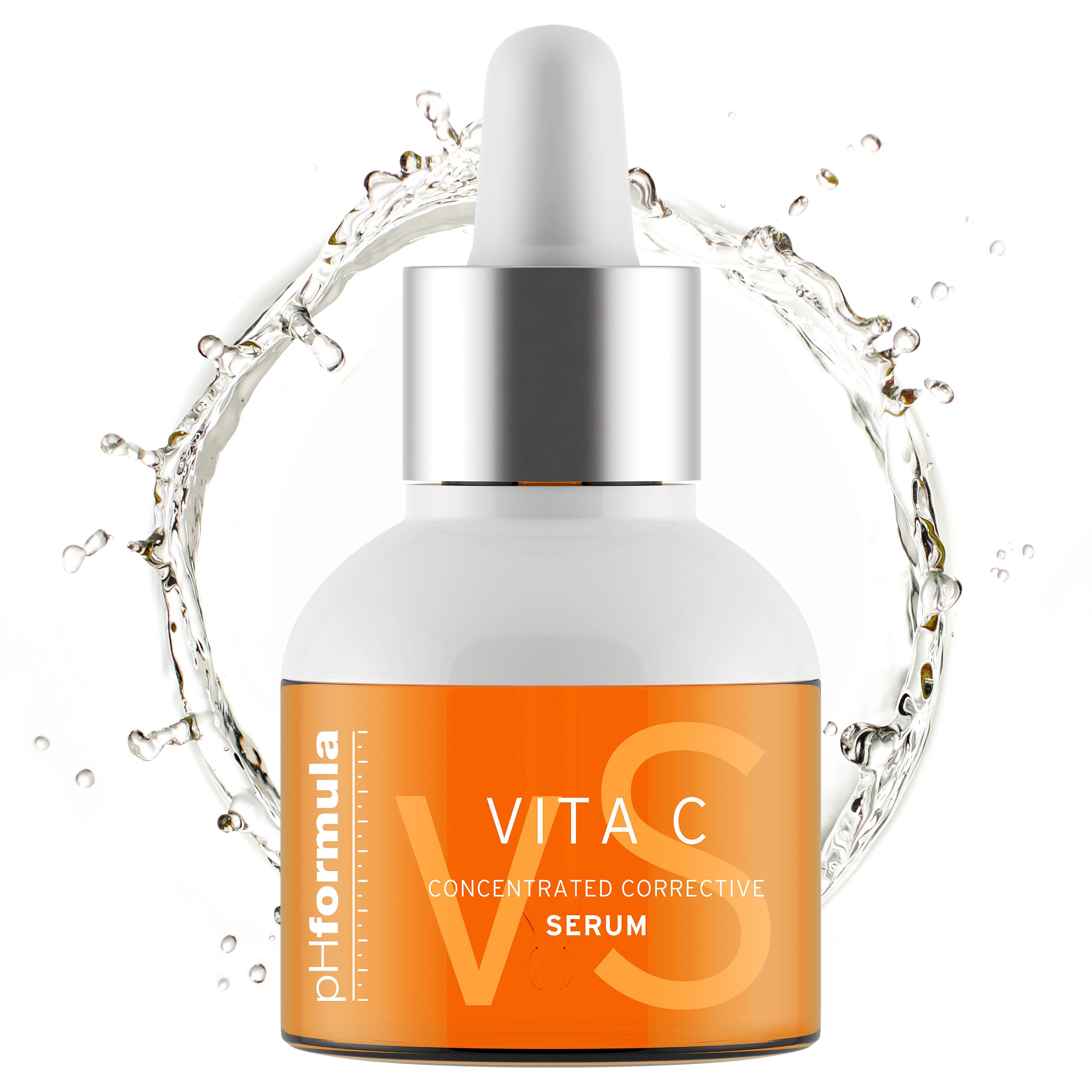 PHformula  Vita C Concentrated Corrective Serum is a concentrated serum that draws itspower from its advanced and innovative composition. It contains Vita C complex of three different forms of the vitamin, C2C Messenger complex, to enhance intracellular communication, hyaluronic acid complex that "fills" wrinkles and fine lines and 3D Hydra complex for immediate and deep hydration. Its unique action on the cells enhances brightness to an incomparable level and the skin looks youthful and radiant.
#4. It has whitening properties
One of the most important properties of vitamin C is its ability to deal with discolorations. It prevents hyperpigmentation and gives a uniform tone as it inhibits the function of tyrosinase, an enzyme that activates melanin production in melanocytes.
For impressive results, enhance the action of the cream and serum by applying Vita C Bright Overnight Mask three nights a week, an innovative mask that should not be removed, but remains on the skin and acts in depth while you… sleep! It is enriched with magnesium ascorbate in high concentration, vitamin E, shea butter and orange essential oils. It has been created to rejuvenate the skin, giving it freshness, brightness, softness, firmness and to balance the color tone.
# 5. Protects against photoaging
The Vita C, especially in the summer, is an SPF booster, meaning it enhances the sun protection offered by the sunscreen. At the same time, it prevents damage from sunlight, repairs previous damage and, in short, offers sun protection from the inside out.
Whenever you combine pHfofmula Vita C serum or cream with your preferred pHformula sunscreen you:
Enhance the sunscreen's action
Increase its light stability
Improve the texture and tone of the skin
Reverse previous damage Extra tip:  pHformula CC Cream SPF30+ also contains vitamin C in its composition, along with UVA & UVB filters and retinol.
Therefore, we understand that both the use of Vita C moisturizing and sunscreen products, as well as the treatments with high concentrations of vitamin C are necessary during the summer months as they give the skin the opportunity to face the threats that are inevitably created, during this period, stemming from solar radiation. We live in a country where summer is intense and therefore proper prevention is essential for our protection.
Tip:  Ingredients that stabilize vitamin C in cosmetic formulas are magnesium ascorbate and phosphate.
You can find our products in our eshop.