Summer acne: Prevention and how to get rid of pimples following tips from the instructor - beautician Soteroula Michael.
Sun, sea and heat, the best combination for holidays, but not ideal for the skin, especially for acne prone skin.
"Summer can be very hard on the skin," says pHformula Skin Specialist and Aesthetics teacher Soteroula Michail, owner of the  Just Your Face skin center.
"Heat and humidity increase the production of sebum, which clogs the pores along with dust and skin waste. This often leads to acne breakouts during the summer months."
But do not let acne spoil your mood or deprive you of the joys of summer to keep your skin healthy and clean.
Prevent it and get rid of pimples!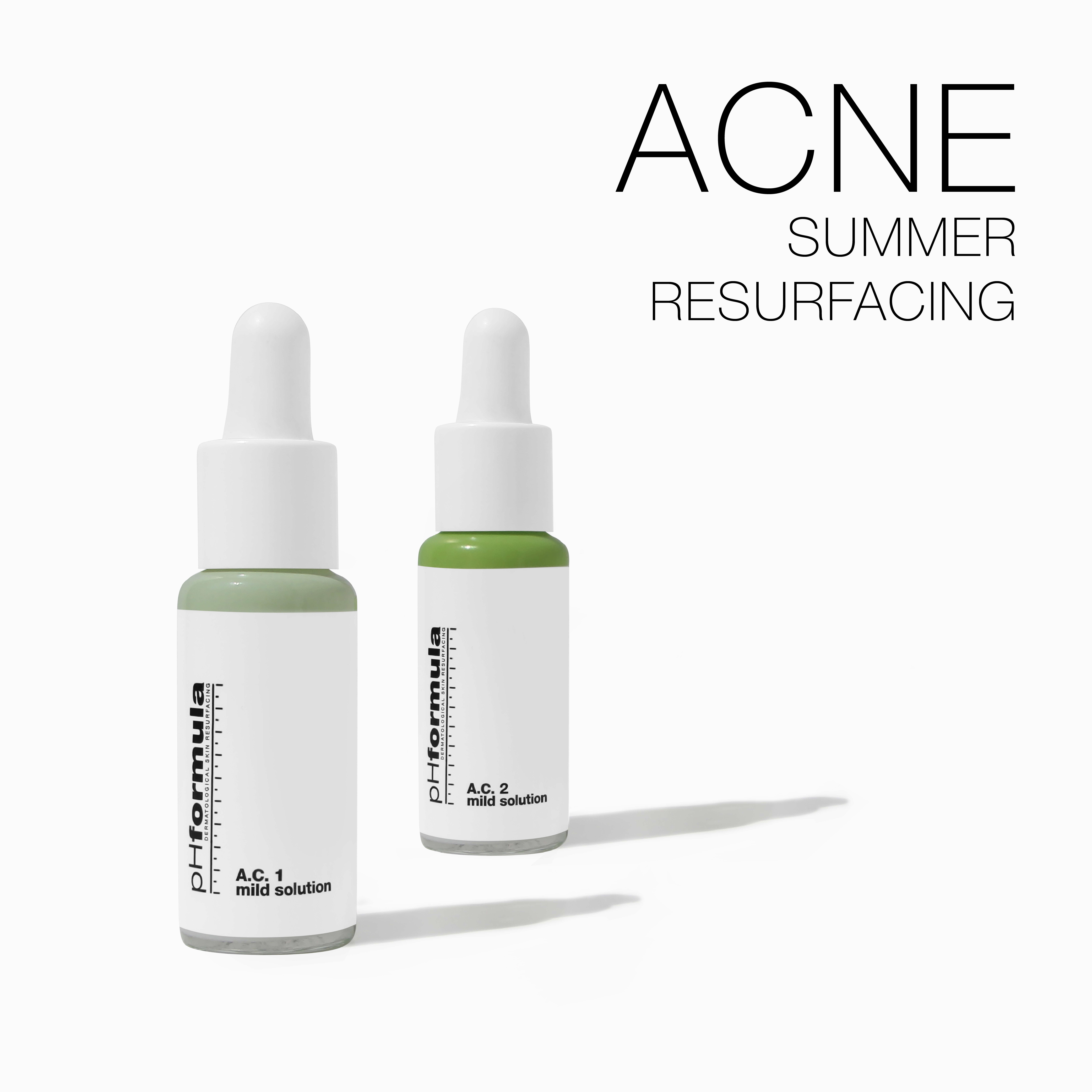 Just follow an expert's advice on how you can prevent the appearance of acne during the summer holidays.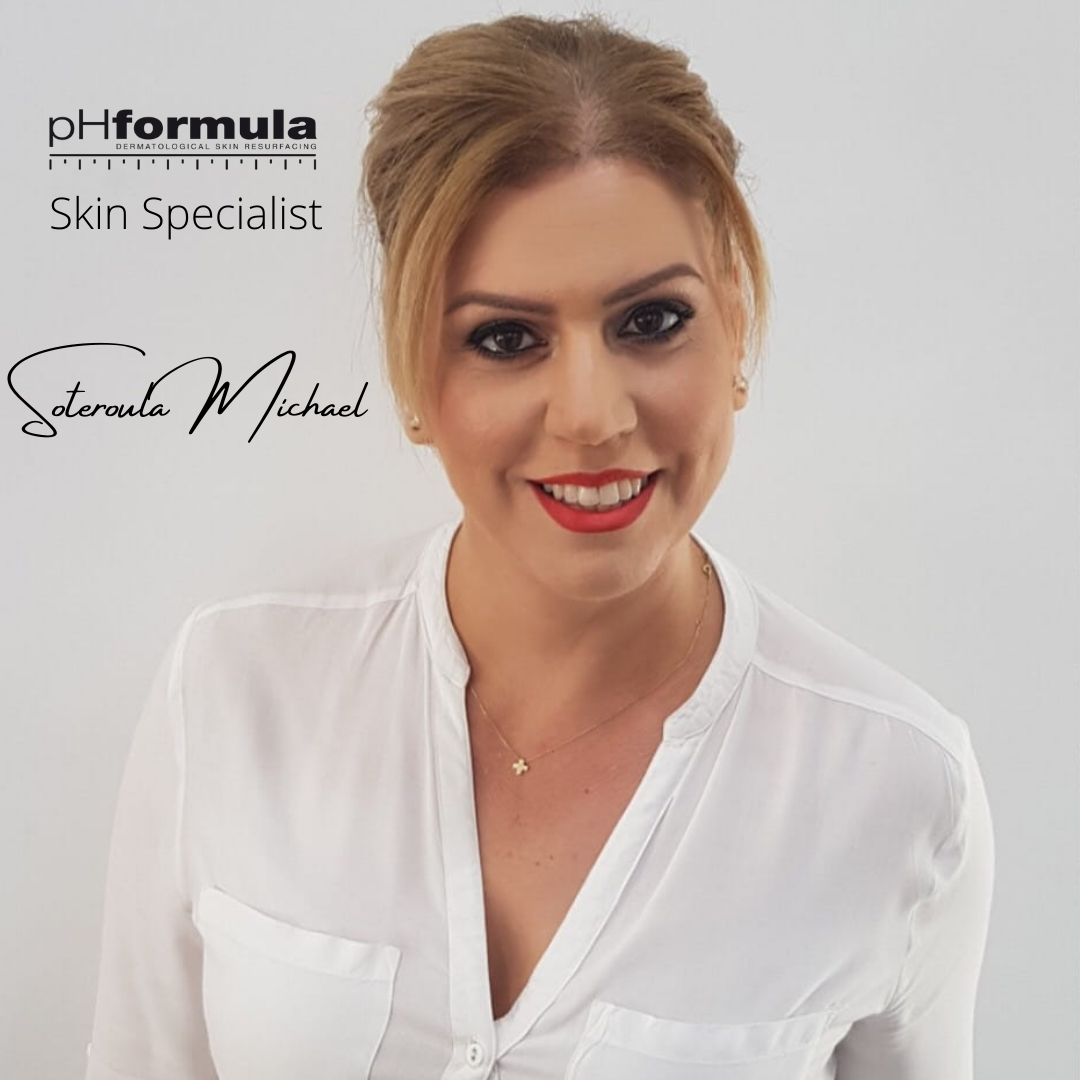 Acne is an inflammation of the sebaceous glands, perhaps the most common skin disease of adolescence, which sometimes… grows with you, that is, continues into adulthood.
Since pimples often affect our emotional balance, we resort to easy but not scientifically tested information on the internet. This leads teenagers -and not only- to trust various myths and misconceptions that instead of solving the problem make it worse.
Do you have acne and oily skin? To live better with your acne means to manage it better!
SPOT ON blemish active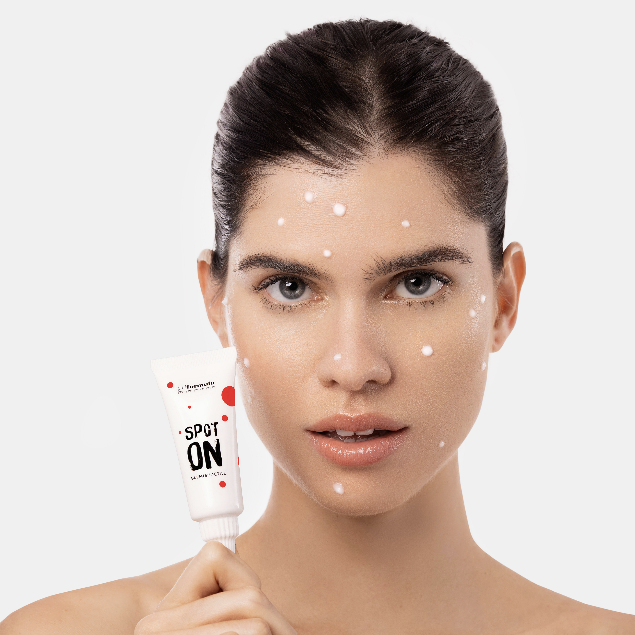 This product can save maybe not our lives, but definitely saves our self-confidence! The fast action SPOT ON blemish active helps to quickly cleanse and soothe the inflammations caused by acne flares. Removes pimples quickly and easily.
The antimicrobial formula instantly kills acne-causing bacteria, while salicylic acid penetrates the pores preventing discoloration and scarring.
So let's break down some myths related to oily skin and the management of Acne.
Myth 1: "Oilyness can be regulated by drying the skin using harsh and drying ingredients, such as alcohol."
Wrong.When we remove even normal oil from the skin, we are essentially pushing it to produce even more oil than before, as the sebaceous glands over-function to replace what has been lost. So, those who try to heal their skin in this way, often end up with sensitive, dehydrated and irritated skin.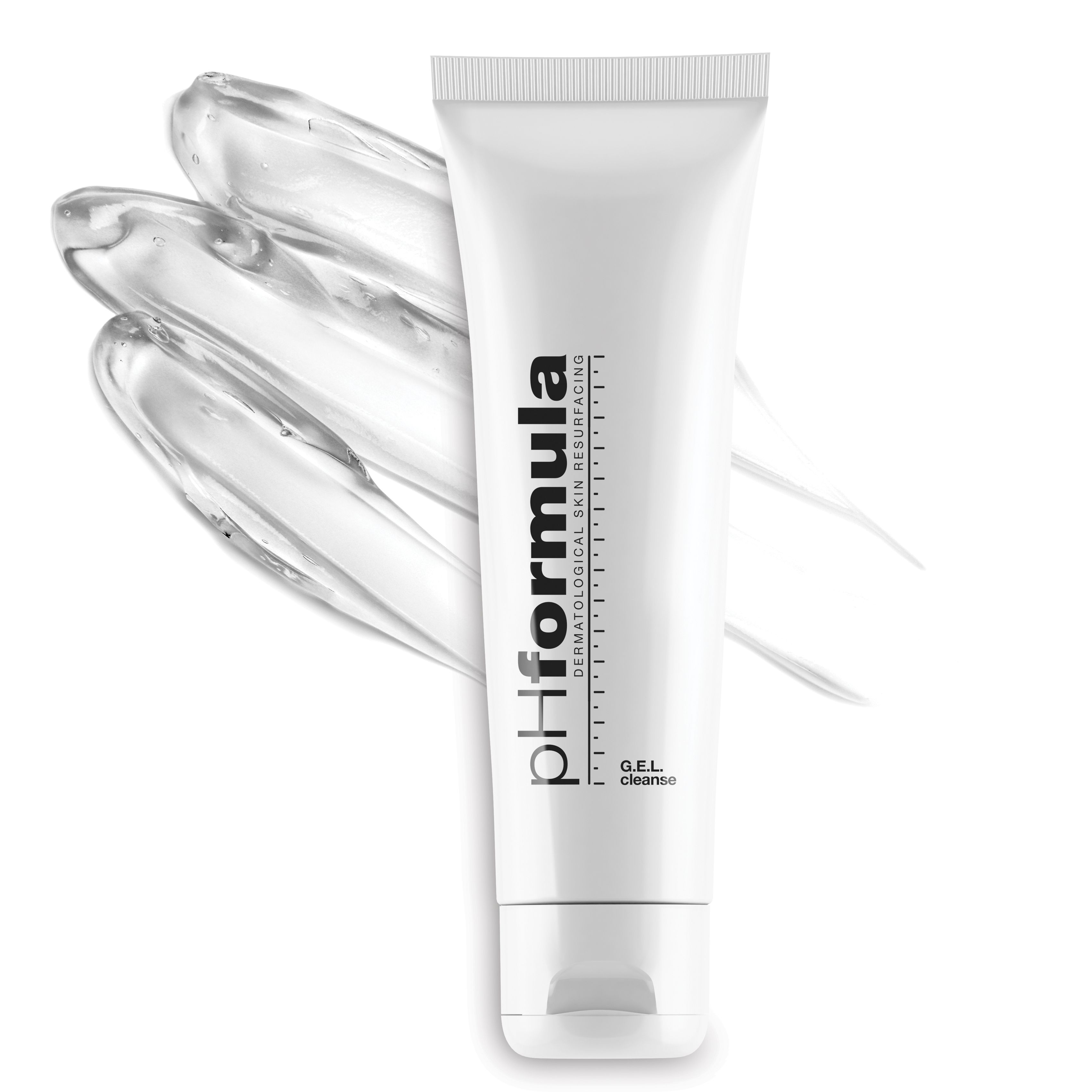 For your morning and night routine use a mild soap free cleansing gel. I recommend my favorite GEL Cleanse by pHformula.
It rcontaminants in depth without disturbing natural moisture levels. It contains polyphenols and chamomilla recutita extract that is known for its high antioxidant, anti-viral and anti-inflammatory action.
Ideal for oily skin with acne breakouts.
Myth 2: "The use of face cream burdens oily skin with extra oiliness".
Wrong.The right face cream does not add extra oil but helps protect and retain skin moisture.
Myth 3: "Face cream should not be used under make-up in oily skin".
Wrong. Fine and easily absorbable face creams are the ideal basis for a successful and matte make-up effect ".
Myth 4: "Face creams for oily acne prone skin are only for teenagers".
Λάθος. Ένα προϊόν για λιπαρό δέρμα είναι κατάλληλο για όλες τις ηλικίες.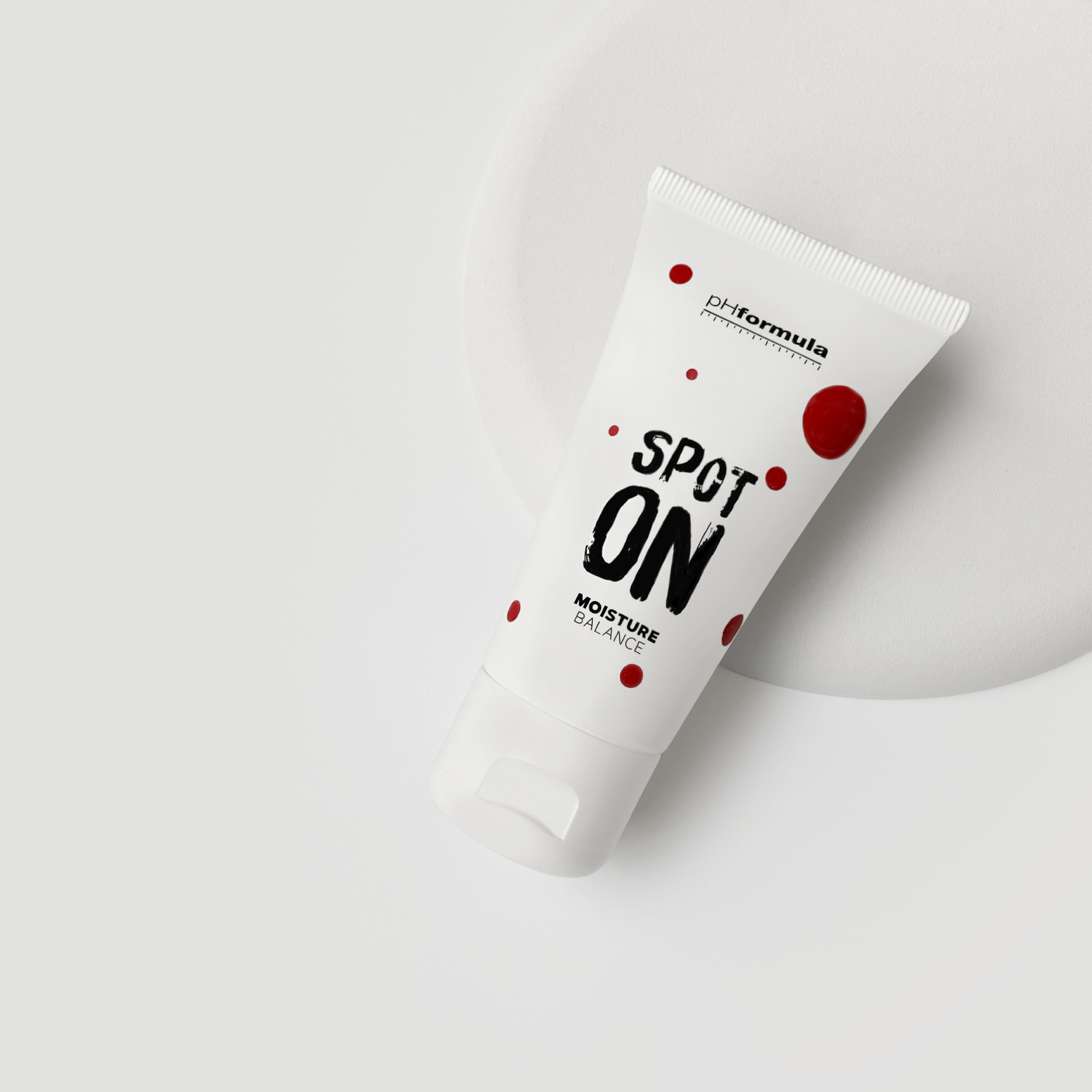 SPOT ON moisture balance: The secret is to use SPOT ON moisture balance pHformula face cream
Morning and evening to control oiliness and maintain a matte texture on the skin. It helps the skin regain its balance. It is oil free, thin, instantly absorbable, with a matte effect. Ideal for all ages with oily skin.
Myth 5: "Sun is good for acne"
Fact: Short periods of sun exposure can be beneficial for acne. The sun has a mild anti-inflammatory effect and to some extent suppresses skin inflammation. In addition, tanning causes an optical illusion: it flatters and acts as a camouflage of "imperfections".
In fact, however, the sun dries the skin, the sebaceous glands detect the lack of sebum and make a double effort to restore the lost oiliness, the skin becomes thicker, "hyperkeratinized" with blocked pores, where the P. Acnes bacteria reproduce and cause inflammation. Ideal conditions for acne to return more severe at the end of the summer.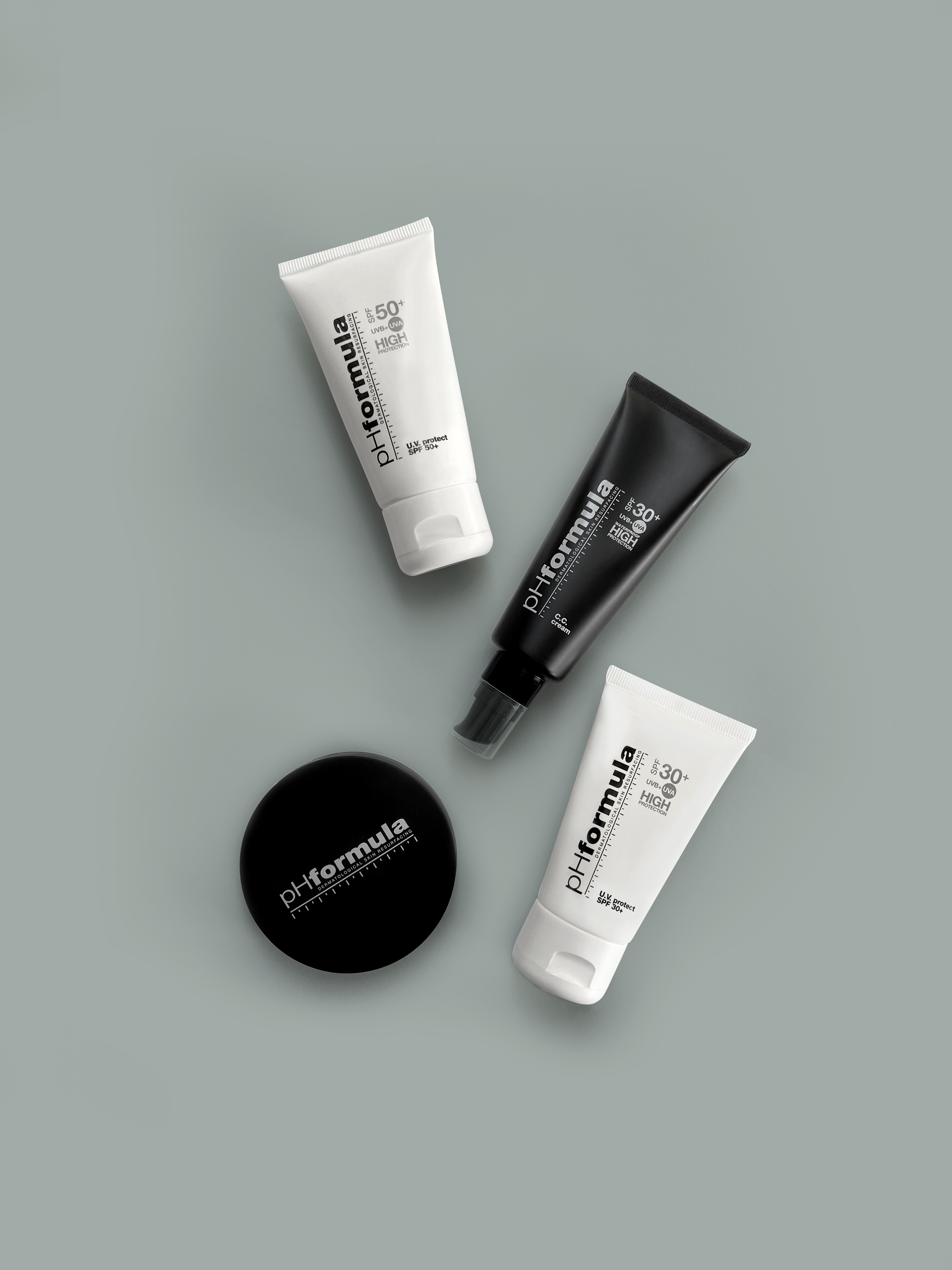 Myth 6: "Sunscreens make acne worse"
In the past, high protection sunscreens actually had a very rich and oily texture because the traditional filters used were fat soluble. So they were unsuitable for oily skin as they clogged the pores and created dark spots.
The specially designed pHformula sunscreens are recommended by leading dermatologists and Skin Specialists for both acne and sun sensitive skin as they have:
• enhanced protection (SPF 30-50),
•  a broad-spectrum, meaning they shield the skin from both UVB-UVA,
•  a sebum-regulating action, meaning they have active ingredients that control or reduce oiliness, - they are hypoallergenic, non-itchy (light oil free textures), dermatologically tested in order to be suitable for even the most sensitive skin.
•  perfect matte effect
Myth 7: There is no effective way to regulate skin oiliness.
Wrong. Do not give up the effort! A skin condition with intense oiliness is controlled by appropriate methods.
In the pHformula AC homecare kit you will find 4 targeted products.
E.X.F.O. for soothing cleansing and gentle exfoliation after treatment
ACTIVE treatment product with strong whitening action
AC Recovery Therapeutic serum for ACNE with fruit acids. Improves the skin from the inside out. A unique combination of active ingredients that act synergistically and contribute to the renewal and rejuvenation of the skin, maintaining its overall health. Its systematic use helps prevent future damage.
POST Recovery cream with a high concentration of hyaluronic acid and niacin, the well-known vitamin B3. These ingredients offer very deep hydration, whitening and help the overall youth of the skin.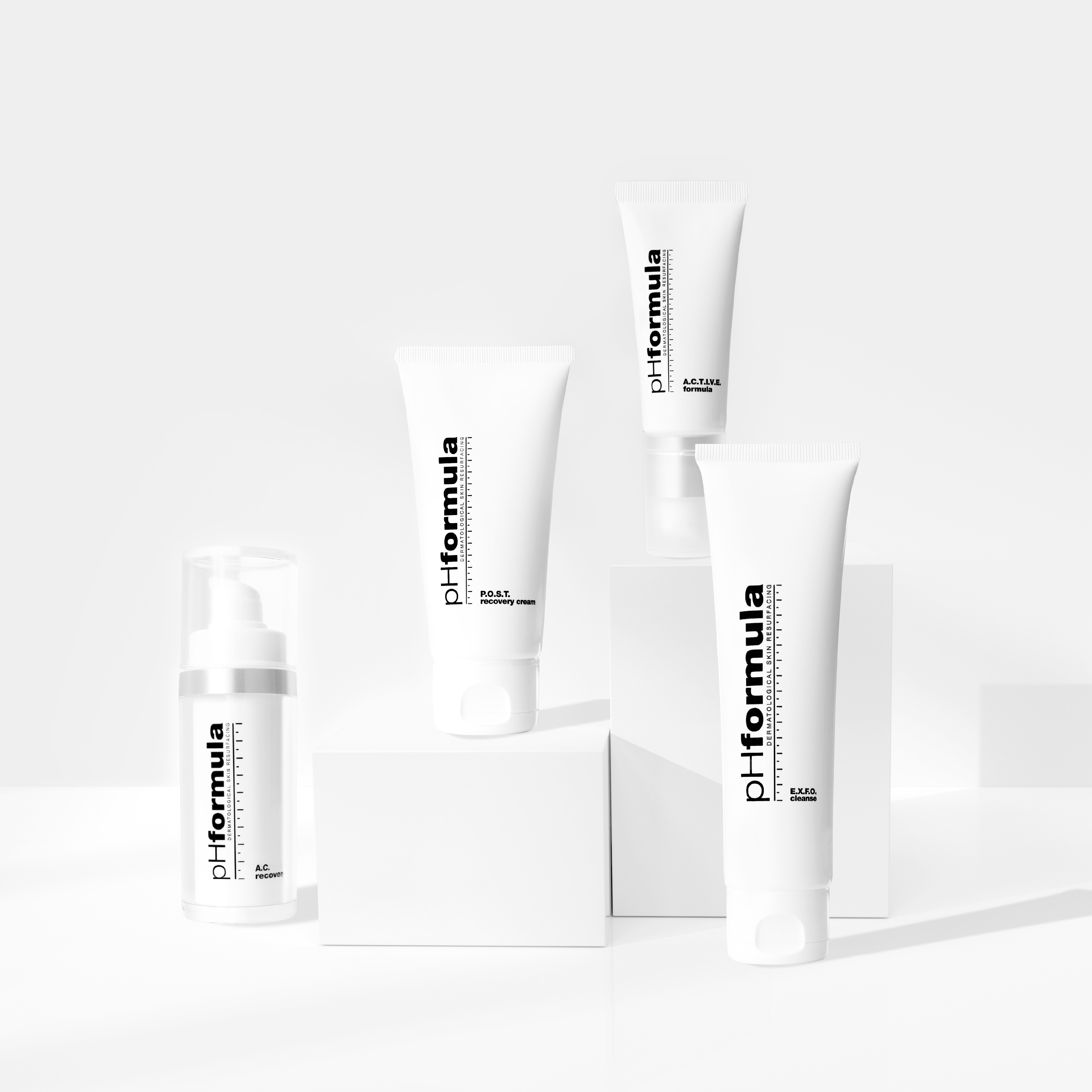 CONCLUSION:
It is very important to properly inform the client about acne and oiliness, to monitor their skin condition and to follow the "summer" mild pHformula acne treatments' routine as indicated on a case by case basis.
* Some extra tips
Apply moisturizer on dry skin.
Moisturizers are most effective when the skin is still slightly damp, as it better absorbs moisture and "locks" it for longer. Ideally, apply your cream after cleansing your face, but before it dries completely.
You put your products in the wrong order. Follow these steps:
1 cleanser
2 serum
3 moisturizer
4 sunscreen
SOTEROULA MICHAEL,