How to change your beauty routine for glowing, healthy, fresh and cool skin for the beautiful season we are going through!
Winter may be gone for good but it has left its mark on our skin which looks dull, tired, dry and generally not ready for a... public appearance.
For the skin, the transition from one season to another is not something completely simple.
How to prepare your skin for spring?
The beautician of Essence of Beauty, Niki Konstantinou has 4 + 1 useful tips that will save the situation and will give you radiant, healthy, fresh and cool skin for the beautiful season we are going through!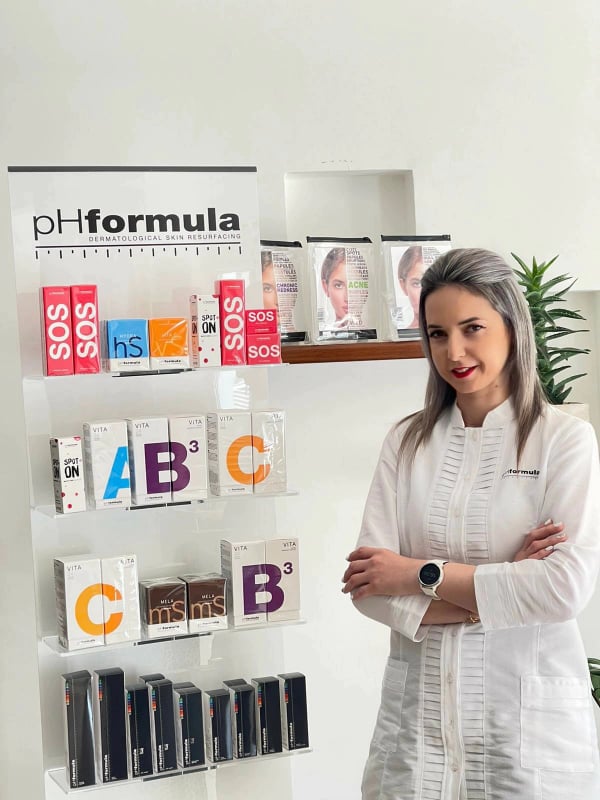 # 1. SYSTEMATIC CLEANING
Using every morning and night a gentle cleanser with AHA and enzymes cleanses the skin in depth and prevents oiliness outbreaks, pimples and dull skin. My favorite product that I highly recommend is E.X.F.O. Cleanse of pHformula, awarded at the "Madame Figaro Beauty Awards 2020".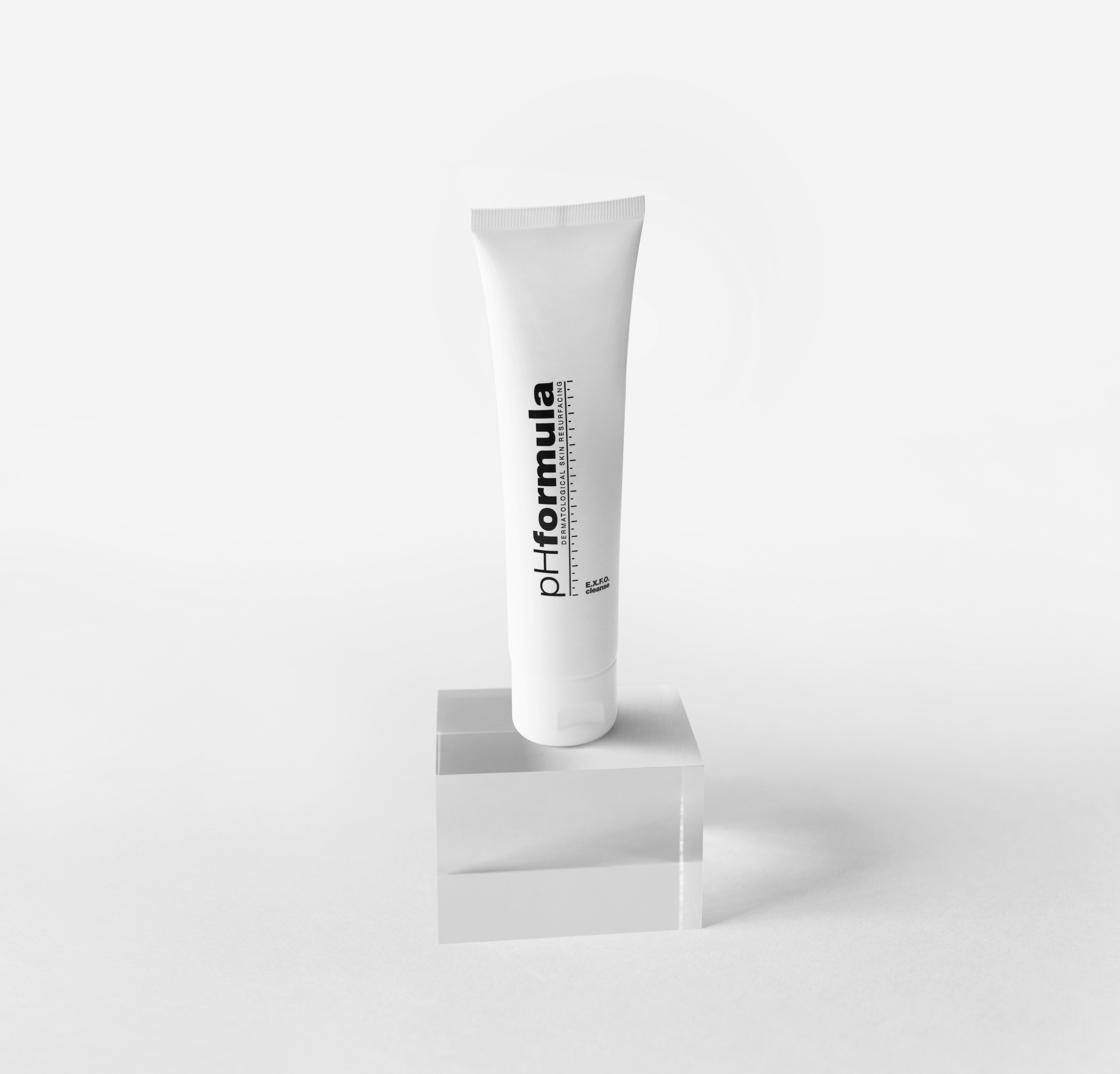 EXFO Cleanse with lactobionic acid, rooibos extract and papain enzyme removes dirt, sebum and dead cells without disturbing the balance of the protective skin barrier.
And because we live in an age where we are looking for products with multiple functions that save us time and money, E.X.F.O. Cleanse at the same time for 1. Cleanser 2. Make-up remover and 3. Mask.

# 2. VITAMINS AND CELL TO CELL COMMUNICATION
Spring also means communication, extroversion. And the communication between the cells is necessary for the smooth morphology of the skin, while when it shows gaps, the repair messages do not reach their destination, the damages accumulate and develop into signs of aging. To stimulate cellular metabolism, we must activate its… WIFI, that is, give the skin those active ingredients that will help it transmit the messages of cell proliferation and cellular detoxification.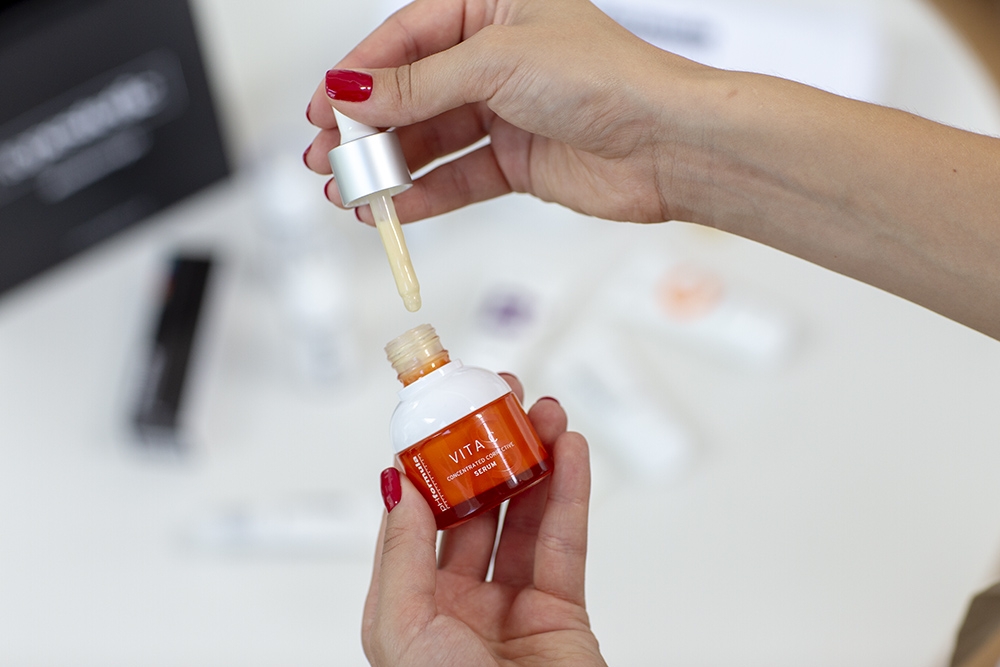 pHformula's Vita C Concentrated Serum Cell2cell Communication is a serum with not one, but three different forms of stabilized vitamin C that directly improves the radiance of the skin and significantly softens fine lines, a vaccine of strength and vitality for the skin.
It is never missing from my institute and from my personal care!
# 3. hydration
Keep your skin properly hydrated!
At the beginning of spring the need for daily hydration remains equally important and crucial. But be careful to replace the viscous compositions with thinner ones. The skin has different needs throughout the year, which simply means that the moisturizer you like to use in the winter may be "heavy" on hot summer days.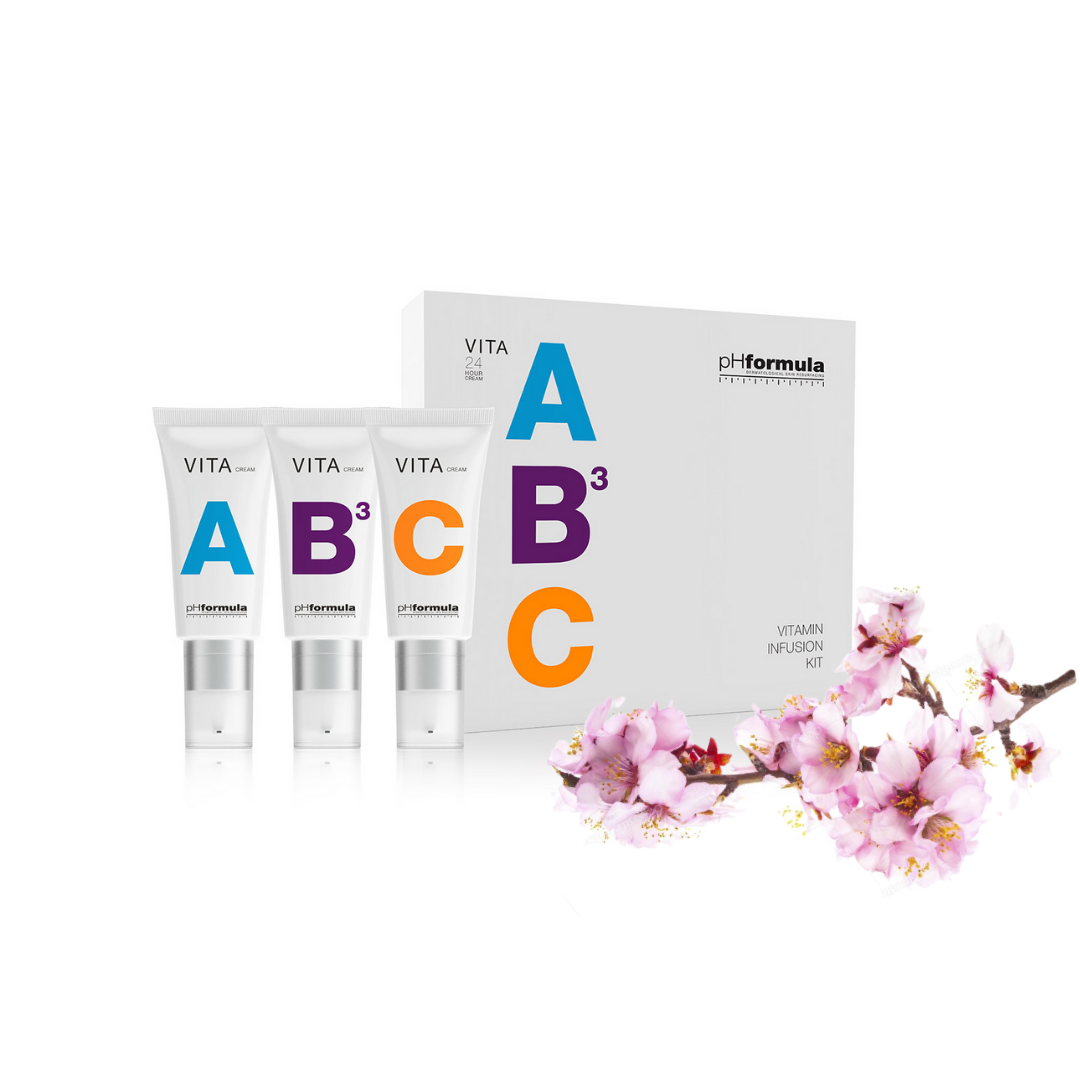 An excellent suggestion is A B C Vitamin Infusion Mini Kit containing not one, but three basic vitamin creams V.I.T.A. A Cream, V.I.T.A. B3 and V.I.T.A. C Cream. Three vitamins with the highest levels of concentration provide a 24-hour protection system for beautiful, healthy, glowing skin.
# 4. SUNSCREEN PROTECTION
Never forget your SPF! Applying sunscreen plays a huge role in preparing your skin for spring, so make sure you do not skip it in any case. The sun affects the skin all year round and not only during the summer, causing photoaging and freckles.
That's why you should always use sunscreen with at least SPF 15, such as POINT Multi Protect, an anti-aging moisturizer with a strong peptide complex, phytosan, glycosaminoglycans and sunscreens for superior daily protection of your skin from environmental attacks.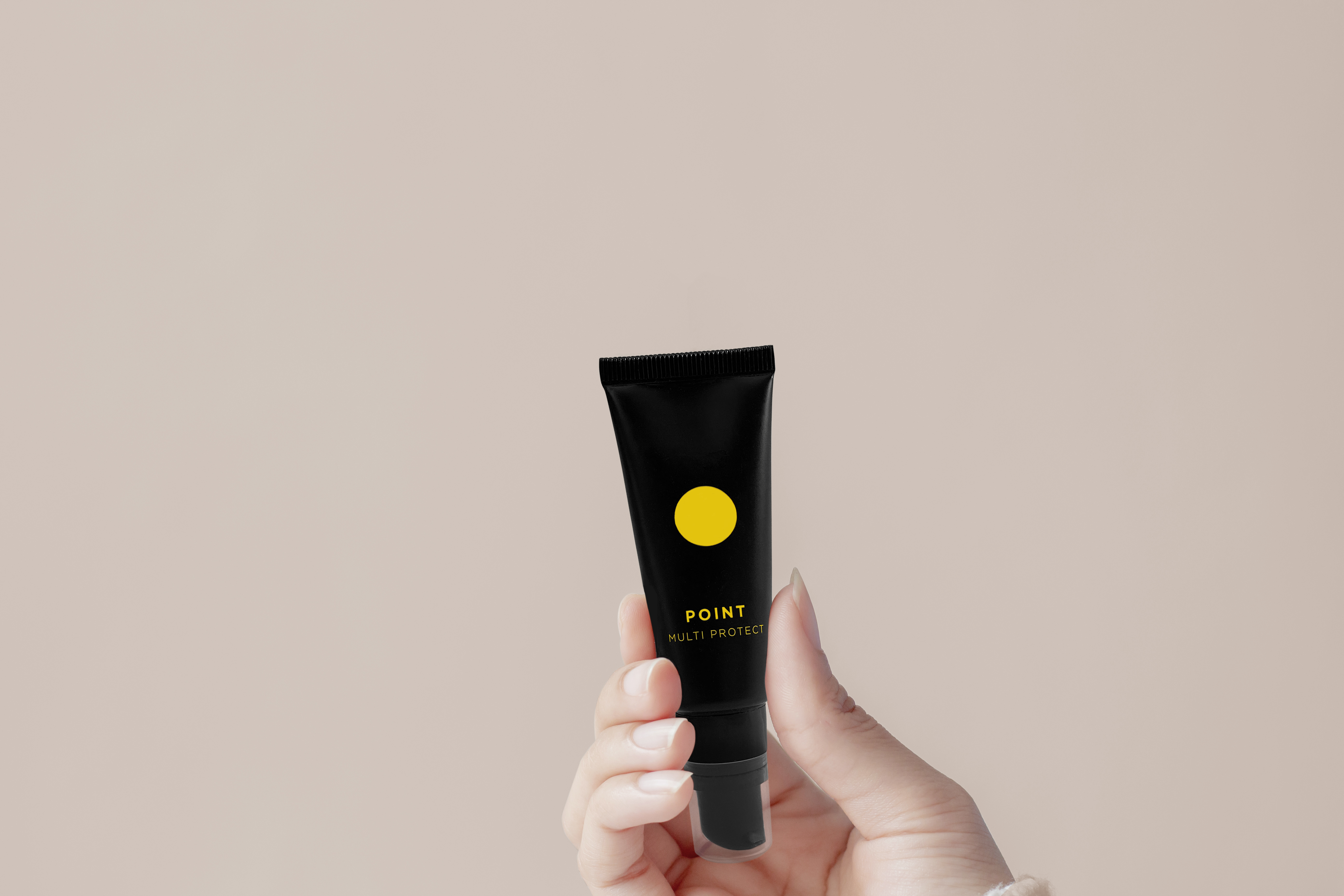 For a higher protection index on a daily basis, the ideal choice is the favorite CC Cream SPF30+ a 5 in 1 sunscreen that has taken care of you with 5 different functions, because it contains: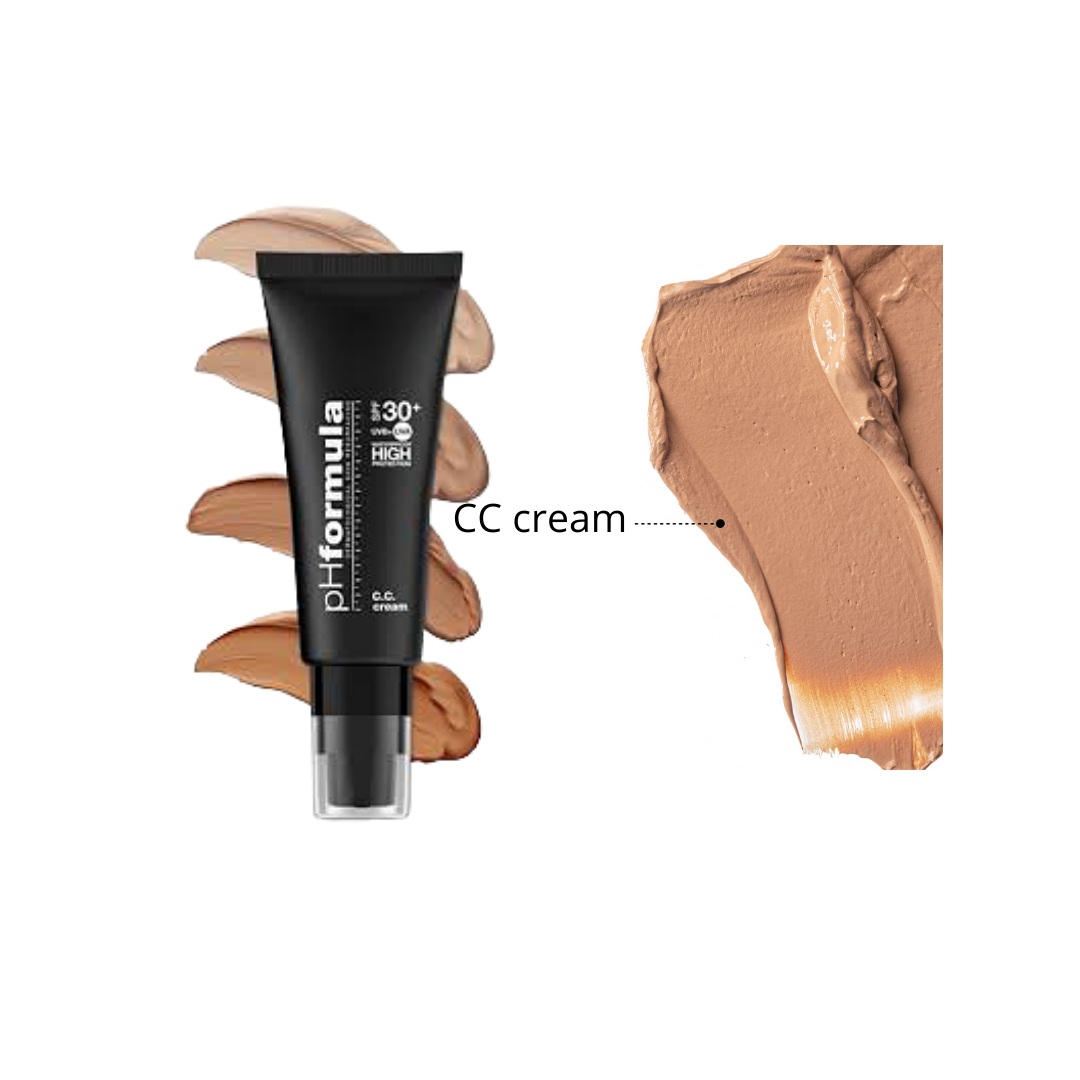 UVA and UVB filters for sun protection.
Vitamin C for antioxidants.
Retinol for anti-wrinkle action.
Rice bran oil for hydration.
Color to cover imperfections.
All you have to do is choose the shade that suits you!
# 5. OCCUPATIONAL TREATMENT FOR EXECUTION AND CELL RENEWAL
Controlled exfoliation with professional pHformula treatments is the key to success for the ultimate rejuvenated spring look! It is time to get rid of dead cells and unblock the pores. Professional care helps deal with skin instability and imbalance, enhances microcirculation and stimulates the production of new collagen.
As you can see, there are many ways to prepare your skin for spring, and these 4 + 1 are undoubtedly the best. If skin health is one of your top priorities, all you have to do is follow our tips and guidelines. Success is guaranteed!