1 of 4
Bipolar RF + LED + suction
2 of 4
Multipolar RF + LED + suction
3 of 4
Κρυοθεραπεία + Μη – ενέσιμη μεσοθεραπεία
4 of 4
Description
Features
Benefits
Included
Description
The innovative i-Care device belongs to the category of smart integrated Medicine - Aesthetics machines. It incorporates a range of technologies to achieve different types of facial treatments, such as skin rejuvenation-peeling, wrinkle removal, straightening-lifting and needle-free mesotherapy. 
Features
Benefits
Included
A combination of diamond skin abrasion with the use of aspiration radiofrequency, phototherapy (LED) and cryotherapy results in the holistic renewal of the skin quickly, painlessly and without side effects.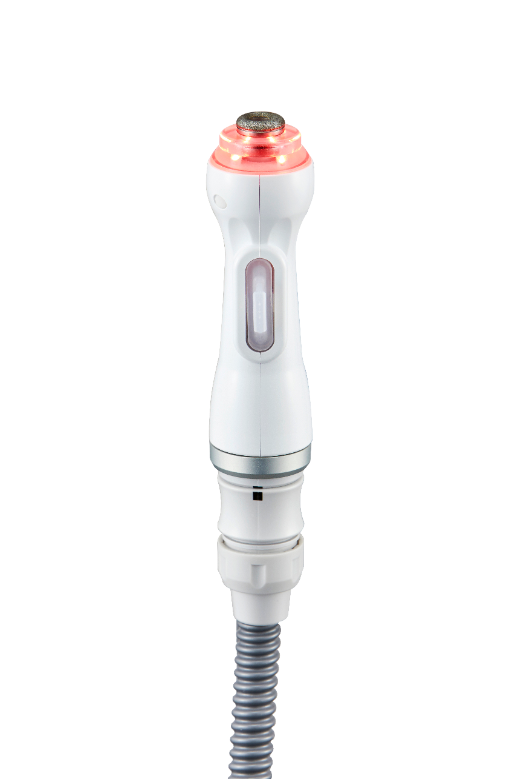 4 functions for perfect results
Diamond abrasion + LED
Bipolar RF + LED + suction
Multipolar RF + LED + suction
Cryotherapy + Non - Injectable mesotherapy
Optimal Results
A pleasant and fast process, aimed at both women and men who want a natural result for visible anti-aging, reduction of fine lines and wrinkles, skin tightening, brightness and radiance.
Valuable Investment
High performance and fast payback (ROI), with immediately visible results and highly satisfied customers.
Non-Invasive Treatment
I-Care, with a wide range of technologies, provides the most popular, non-invasive cosmetic treatments making the skin acquire a more youthful, as well as smooth and radiant appearance even from the first session.
Immediately Visible Results